Fall Conference 2020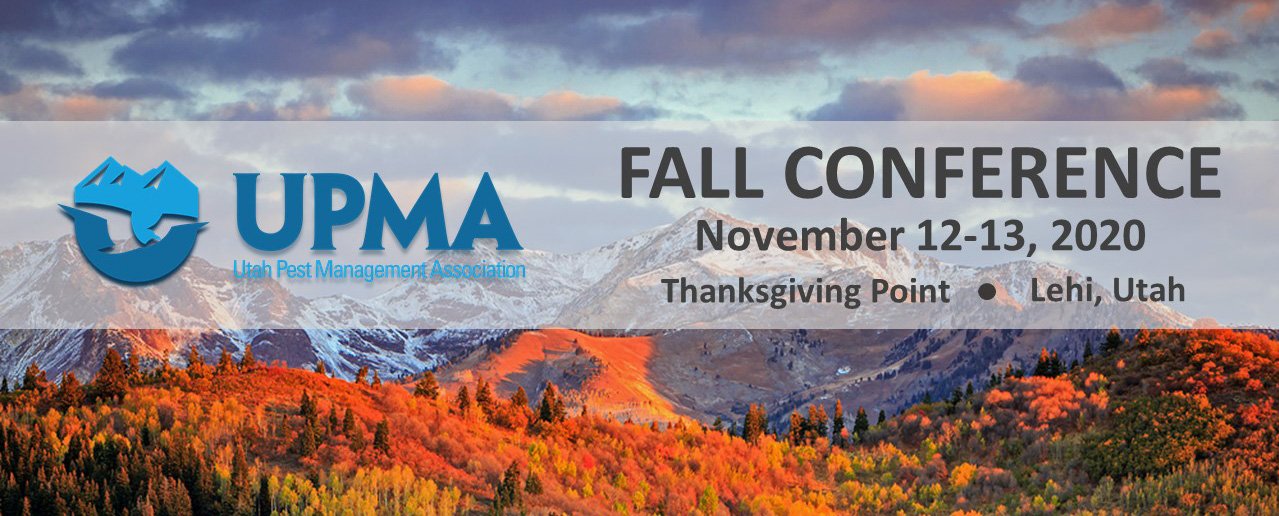 Save the Date!
WHEN
November 12-13, 2020

WHERE
The Show Barn at
Thanksgiving Point


Water Tower Campus



2476 W Sycamore Lane
Lehi, UT 840
CEUs
CEU will be applied for in the following states:
Utah
Arizona
Colorado
Idaho
Nevada
New Mexico
Wyoming
ABOUT THANKSGIVING POINT
The Utah Pest Management Association works to deliver an education experience unlike any other in the Utah area. Why? Because you deserve it! That's why we are proud to announce our 2020 Fall Conference will be held at Thanksgiving Point, teeming with real world opportunities to learn, explore, and have fun! Located at the heart of Thanksgiving Point's Butterfly Biosphere is "The Conservatory," a nearly 10,000 square foot USDA glass containment facitiliy, housing insects from all over the world. We invite you to visit their website, and see all the wonderful experience that Thanksgiving Point has to offer.
Stay Tuned for Details on Registration!
UPMA Fall Conference 2020
November 12-13, 2020
Lehi, UT
Details
Closer Look
Click here to read the latest UPMA newsletters.
Looking to advertise in the monthly newsletter?
Click here